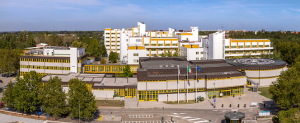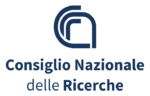 Territorial Research Area of Bologna
Via Piero Gobetti, 101
40129 BOLOGNA (ITALY)
HOW TO REACH US
By car, from A14 motorway: "Bologna Arcoveggio" exit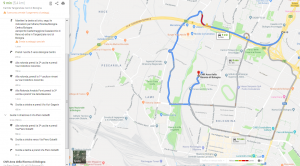 By car, from the ring road: exit 5 "Quartiere LAME"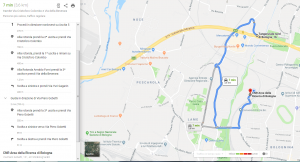 By train, from "Bologna Centrale" railway station: you can take a taxi (5 minutes taxi ride), or you can go  by bus
By bus TPER (Trasporto Passeggeri Emilia Romagna):
line 87 or line 37 or line 34
By plane, from "Guglielmo Marconi" Bologna airport:
you can take the shuttle  "Marconi Express"  – 7′ journey for central railway station and then continue by bus , or you can reach the Bologna Research Area by taxi (travel time 10′  from airport).
By taxi:
TaxiClick Easy | App to call a taxi from smartphone
COTABO (Cooperativa Taxisti Bolognesi) Tel. 051-372727
CAT Radiotaxi Bologna Tel. 051-4590
When you can't have a taxi:
Autoservices: COSEPURI, Auto Blu Bologna
For those who prefer walking or cycling:
Recommended walking route from Central Railway Station (Via Carracci exit) to C.N.R.
Train + bike:
Recommended cycling route from Central Railway Station to C.N.R. (it consist largely of cycle paths) – approximately 10′ bike travel time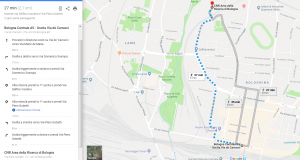 Move around with bicycle in Bologna:
RideMovi: bike sharing service in  Bologna
Biciplan: mobility cycle plan of Bologna